J. Bradley Hall, DMD, DICOI
Implantologist
J. Bradley Hall DMD, DICOI: "Many people feel that implant dentistry falls under cosmetic dentistry, but that's not entirely accurate. Although implants improve one's appearance, their impact goes way beyond the flash of a perfect smile."
Implants will enhance your smile and improve your function, speech, and eating ability. My most gratifying moments as a dentist are when patients call to tell me, "Thank you, Dr. Hall; you've changed my life." Our dental office is devoted to restoring and enhancing the natural beauty of your smile using conservative, state-of-the-art dental procedures that will result in beautiful, long-lasting smiles!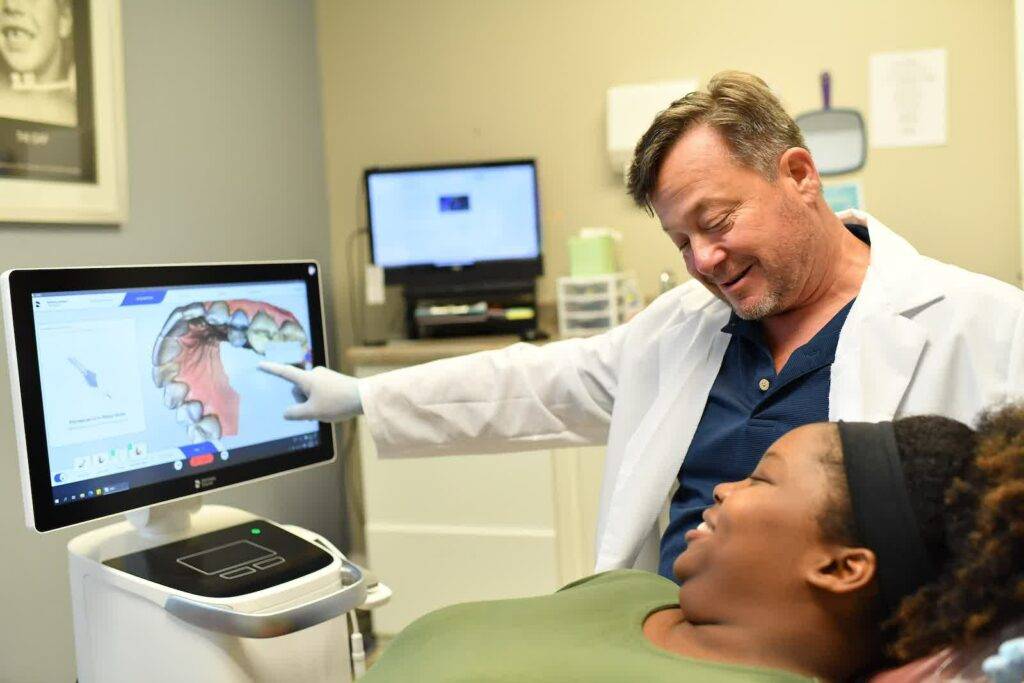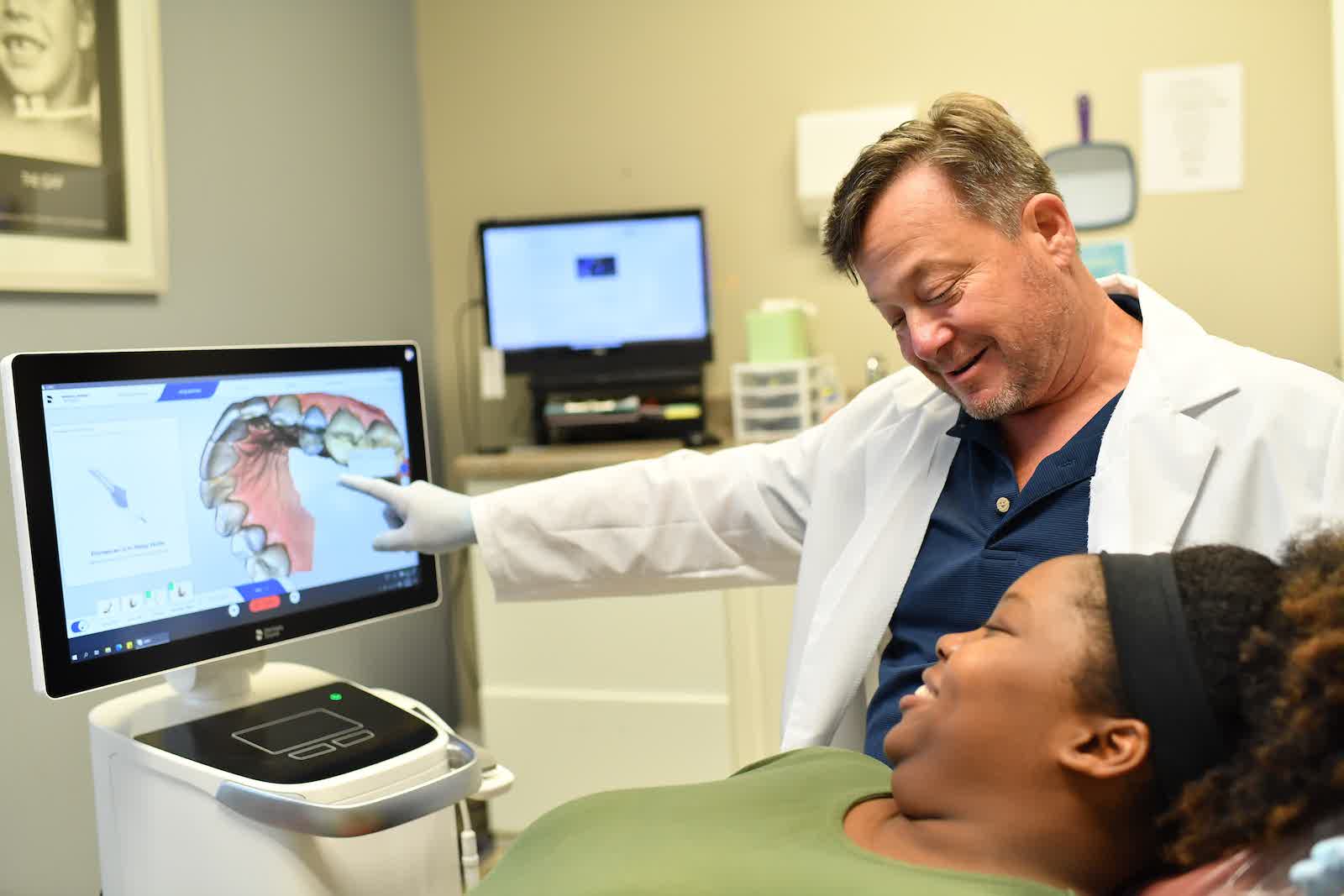 Education
Dr. J Bradley Hall, DMD, DICOI graduated from Tufts University School of Dental Medicine earning a Doctor of Dental Medicine degree (DMD). He went on to attend a prestigious post-graduate program at Tufts University School of Dental Medicine Department of Oral and Maxillofacial Surgery.
His continuing education during his 30+ years in private practice includes:
Notable Institutional Recognition
2023 PIKOS Institute "Vert/Horiz Ridge

Aug w/Titanium

Mesh/rhBMP-2 Particulated Bone Graft" 4 CEU

2023 PIKOS Institute "Vert

Aug w/Titanium

Membrane & Particulated Bone Graft" 4 CEU

2023 PIKOS Institute "Main Symposium

" 16 CEU

2023 Implant Seminars "Autologous Blood Concentrates course Miami" 8 CEU
2022 PIKOS Institute "Full Spectrum Zygomatic Implant Therapy" 28 CEU
2022 PIKOS Institute  "All on X"  23 CEU
2021 Digital guided surgery & Aligner therapy 16 CEU
2019 Facial Botox and therapeutic filters  20 CEU
2019 Immediate Implant reconstruction workshop (PIKOS related)  4CEU
2019 All on 4 & Zygoma treatment concepts (PIKOS related) 4CEU
2019 CEREC ESTHETICS(4a) Anterior Esthetics 13CEU
2019 CEREC Foundation: Rapid Integration  Into private practice 13CEU
2019 PARTNERS IN SYNERGY Hard tissue regenerative Techniques 25CEU
2019 CEREC (4b) Comprehensive Cases with digital workflow 20CEU
2018 CEREC level 4 Mastering Anterior and Posterior Restorations 13CEU
2018 CEREC level Provisionalizing & Restoring Dental Implants 13CEU
2017 CEREC Mastery 13CEU
2017 Alling & Failing Implants 12CEU
2017 MISCH  Sinus Grafts 36CEU
2015 PARTNERS IN SYNERGY Hard tissue Regenerative Techniques 29CEU
2012 Dental Implant Complications 14CEU
Certifications
Current Professional memberships
Past Professional memberships
Academy of Laser Dentistry
Academy of Cosmetic Dentistry
The Institute for Laser Dentistry
American Orthodontic Society
Amelia Perfect Smile's High Standards
The standard of excellence in personalized dental care at Amelia Perfect Smile enables us to provide the quality dental services our patients deserve. We provide comprehensive treatment planning and use restorative and cosmetic dentistry to achieve your optimal dental health. Should a dental emergency occur, We will make every effort to see and care for you as soon as possible.
Education & Prevention
As a practice, we are true believers that preventive care and education are the keys to optimal dental health. We strive to provide "dental health care" vs. "disease care". That's why we focus on thorough exams – checking the overall health of your teeth and gums, performing oral cancer exams, and taking x-rays when necessary.
We also know that routine cleanings, flossing, sealants, and fluoride are all helpful in preventing dental disease. Not only are we focused on the beauty of your smile, we're concerned about your health. A review of your medical history can help us stay informed of your overall health, any new medications, and any illnesses that may impact your dental health.
Uncompromising Safety
Infection control in our dental office is also very important to us. To protect our patients and ourselves, we strictly maintain sterilization and cross-contamination processes using standards recommended by the American Dental Association (ADA), the Occupational Safety and Health Administration (OSHA), and the Center for Disease Control (CDC).
Training & Expertise
As your dental health professionals, we want you to be confident knowing that we are a team of highly trained and skilled clinicians. We pride ourselves in providing the care you need to keep your smile healthy.
To give you the best possible service and results, we are committed to continual education and learning. We attend dental lectures, meetings, and dental conventions to stay informed of new techniques, the latest products, and the newest equipment that a modern dental office can utilize to provide state-of-the-art dental care. Also, being members of various professional dental associations helps us to stay abreast of the changes and recommendations for our profession.